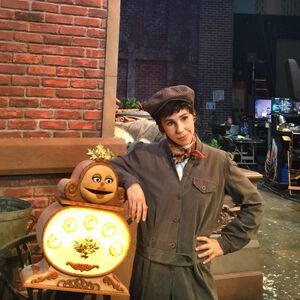 Zosia Mamet (b. 1988) is an American actress best known for her role as Shoshanna Shapiro on the HBO series Girls. Mamet has also had roles in such shows as Mad Men and Unbreakable Kimmy Schmidt.
Mamet had a featured role as Bella in the 2016 Sesame Street Christmas special, Once Upon a Sesame Street Christmas.
Ad blocker interference detected!
Wikia is a free-to-use site that makes money from advertising. We have a modified experience for viewers using ad blockers

Wikia is not accessible if you've made further modifications. Remove the custom ad blocker rule(s) and the page will load as expected.