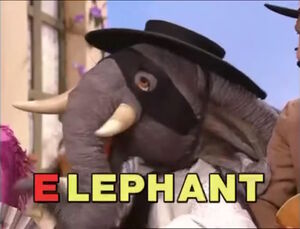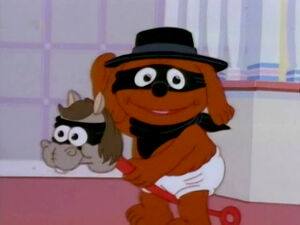 Zorro is a fictional character created in 1919 by Johnston McCulley. The character has been featured in numerous books, films, television series, and other media.
References
In the 1980s on Sesame Street, Luis appeared in several episodes as "Señor Zero," a spoof of Zorro.
Baby Rowlf pretends he's Zorro in the Muppet Babies episode "Hats, Hats, Hats." The episode incorporates archival footage from a Zorro production and Rowlf sings his own version of the character's theme song. He struggles, however, making a legible "Z."
Connections