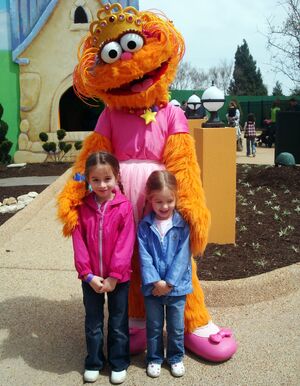 Full-body puppet/costume of Zoe that was created for the Sesame Street Live tours. She is performed to a vocal track by Fran Brill.
She was added to Sesame Place in 1996.
Costumes have also been created for Elmo and the Bookaneers at SeaWorld Orlando, and the Sesame Place theme park. The 2003 White House Easter Egg Roll included an appearance.