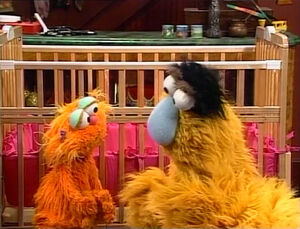 Brad is Zoe's father on Sesame Street. He first appeared in a season 25 episode, and later in the 2001 book I Don't Want to Go to School (reprinted in 2008 as A Day with Daddy!).
He also appeared in the 2007 book Good Night, Tucked in Tight, as well as Zoe's New Tricycle.
Zoe drew a picture of her parents while drawing with Big Bird and Elmo in a season 30 episode.
Book appearances