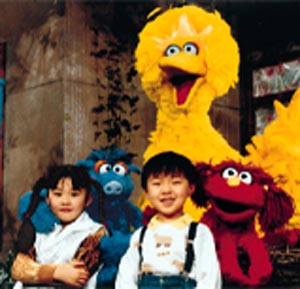 Zhu Ming performed Da Niao, Big Bird's identical Chinese cousin, in Zhima Jie. The actor had been employed as an auto mechanic prior to auditioning for the role, and was personally trained by Caroll Spinney.
Ad blocker interference detected!
Wikia is a free-to-use site that makes money from advertising. We have a modified experience for viewers using ad blockers

Wikia is not accessible if you've made further modifications. Remove the custom ad blocker rule(s) and the page will load as expected.