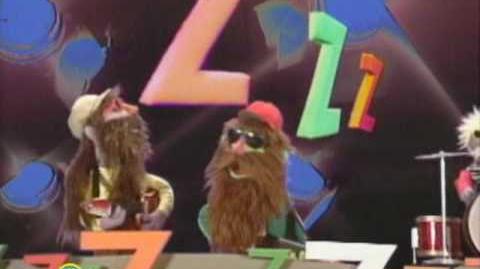 "ZZ Blues" is a song from Sesame Street, sung by a look-alike Muppet band of ZZ Top, here called "Over the Top". The song tells about the letter "Z", and how there are not enough words starting with the letter. By the end of the song, the band (including the lead singer, who "cops some Z's himself") fall asleep from singing about the letter Z, and finish the song as they snooze away.
Notes
On the "Count It Higher: Great Music Videos from Sesame Street" VHS, the video has MTV-style captions that refer to "US Snooze Records". The original VHS release included printed lyrics.
Releases
Audio
Video
Ad blocker interference detected!
Wikia is a free-to-use site that makes money from advertising. We have a modified experience for viewers using ad blockers

Wikia is not accessible if you've made further modifications. Remove the custom ad blocker rule(s) and the page will load as expected.