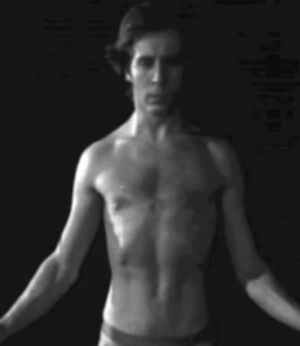 Yves Lebreton (b. 1946) is a French mime, known for his work on stage and in European tours, especially using the "theatre corporel" approach (emphasizing the body itself, and the movements thereof.)
Lebreton appeared on Sesamstrasse in a series of filmed segments, beginning in 1976 and appearing as late as 1980.[1]
Segments
Sources
↑ Fernsehserien.de Episode listing.
External links
Ad blocker interference detected!
Wikia is a free-to-use site that makes money from advertising. We have a modified experience for viewers using ad blockers

Wikia is not accessible if you've made further modifications. Remove the custom ad blocker rule(s) and the page will load as expected.