"You're Not Alone" is a song from the Sesame Street resource video, Little Children, Big Challenges: Incarceration.
Sofía, Abby, Rosita sing the song to Alex, explaining that he is not the only one facing the problem he has (having a parent in prison) and the others who share his problem, along with loved ones, are always there to support him.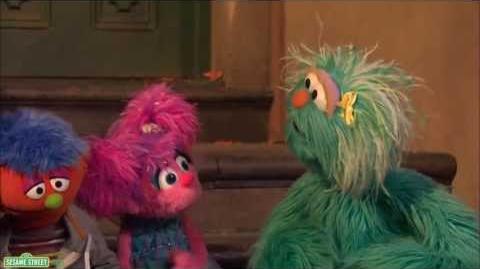 Ad blocker interference detected!
Wikia is a free-to-use site that makes money from advertising. We have a modified experience for viewers using ad blockers

Wikia is not accessible if you've made further modifications. Remove the custom ad blocker rule(s) and the page will load as expected.