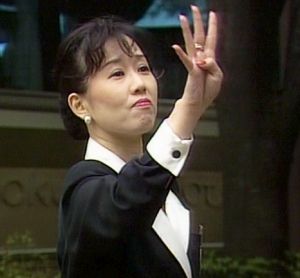 Yoko Haruta (春田洋子, Haruta Yōko), later known as Yoko Randell-Haruta and Yoko Randell, played the officious Japanese tour guide in Big Bird in Japan. Haruta is in fact a veteran tour guide and interpreter, and has lectured and written extensively on the topic of cross-cultural communications. She also performs as a jazz singer.
External links
Ad blocker interference detected!
Wikia is a free-to-use site that makes money from advertising. We have a modified experience for viewers using ad blockers

Wikia is not accessible if you've made further modifications. Remove the custom ad blocker rule(s) and the page will load as expected.