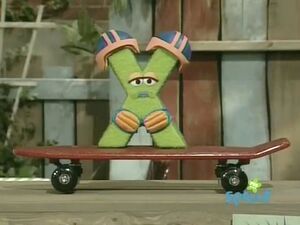 The X Games are an annual sporting event controlled and arranged by ESPN which focus on extreme action sports. The inaugural games were held in Rhode Island during the summer of 1995, and Winter X games were introduced in 1997. Aside from the sporting events themselves, the games also feature live musical acts, as well as DJs.
Appearances
References
Ad blocker interference detected!
Wikia is a free-to-use site that makes money from advertising. We have a modified experience for viewers using ad blockers

Wikia is not accessible if you've made further modifications. Remove the custom ad blocker rule(s) and the page will load as expected.