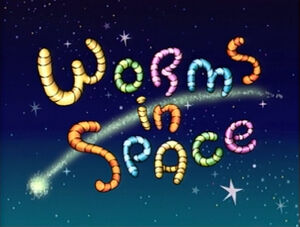 Worms in Space is a series of Sesame Street sketches, first seen in Season 29, in which Slimey and his fellow WASA astronauts form letters or numbers or shapes aboard the Wiggleprise. Jerry Nelson provided narration for the segments, as well as announcing the wraparounds akin to his own-announced "Pigs in Space" segments.

Segments
Ad blocker interference detected!
Wikia is a free-to-use site that makes money from advertising. We have a modified experience for viewers using ad blockers

Wikia is not accessible if you've made further modifications. Remove the custom ad blocker rule(s) and the page will load as expected.