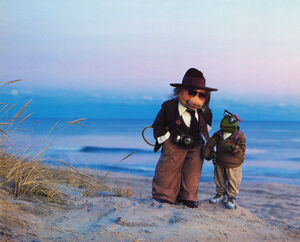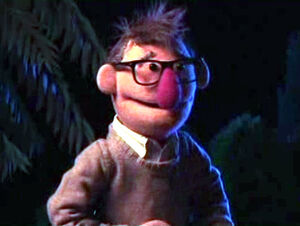 Woody Allen (b. 1935) is an Academy Award-winning American comedian, actor, film director, screenwriter, author, musician, and playwright. He's best known for his neurotic movie persona and his many films, often starring himself and, by the time of Annie Hall (1977), often focusing on human insecurities, frailties, dysfunctional families, and the need for escapism, among other topics.
In his earlier career as a stand-up comedian, Allen was a frequent guest on TV talk shows and variety shows. He paid a visit to Rowlf the Dog and friends on Our Place, as the guest star in the July 9, 1967 broadcast. He also appeared on The Tonight Show on December 31, 1965, which also featured the Muppets.
His film Broadway Danny Rose (1984) includes a scene of the Macy's Thanksgiving Day Parade: Big Bird briefly is visible.
References
Connections
External links