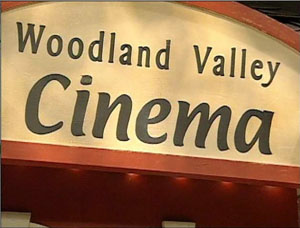 Woodland Valley Cinema is a local movie theater for everyone in Woodland Valley to relax and watch films. Annette is the owner of the movie theater and does all the jobs from working box office to ticket taker. The screening room has three rows of seats in the auditorium and a concession stand. The concession stand accepts dollars and cents as payment instead of clams, Woodland Valley's official currency.
Woodland Valley Cinema was first introduced in the fourth season premiere "Welcome to Woodland Valley." Previously, in the third season episode "Words, Words, Words," the Woodland Valley Gazette says the movie theater is named "Woodland Valley Multiplex."
Ad blocker interference detected!
Wikia is a free-to-use site that makes money from advertising. We have a modified experience for viewers using ad blockers

Wikia is not accessible if you've made further modifications. Remove the custom ad blocker rule(s) and the page will load as expected.