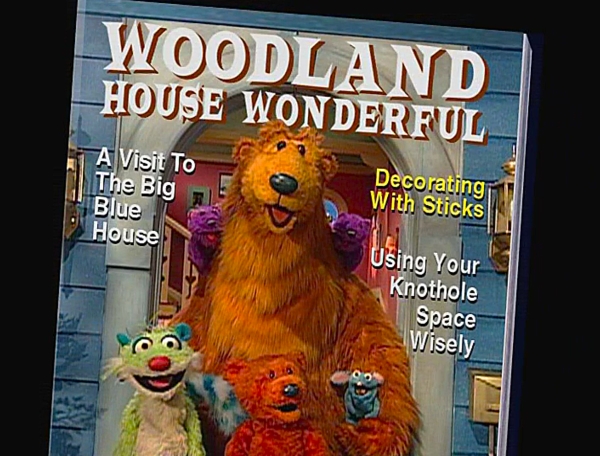 Woodland House Wonderful is a magazine circulated in Woodland Valley on Bear in the Big Blue House. Rather like Good Housekeeping, this magazine features various abodes within the valley. The Big Blue House is selected as the House of the Month for this publication in Episode 308: Woodland House Wonderful. Ms. Henrietta Vanderpeen is a writer for this publication.
Ad blocker interference detected!
Wikia is a free-to-use site that makes money from advertising. We have a modified experience for viewers using ad blockers

Wikia is not accessible if you've made further modifications. Remove the custom ad blocker rule(s) and the page will load as expected.