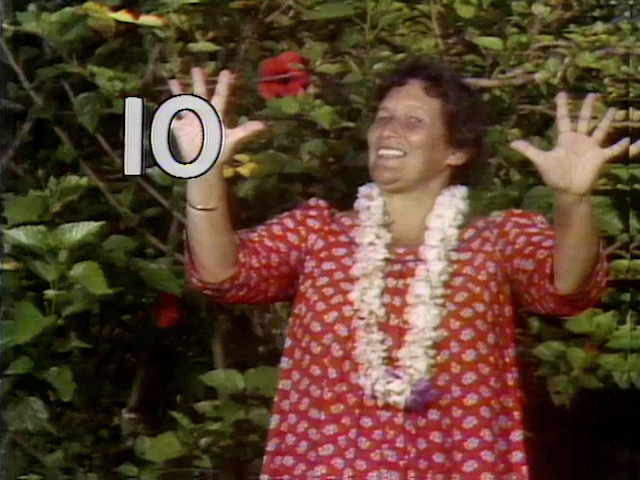 Winona Beamer (1923-2008), full name Winona Kapuailohiamanonokalani Beamer, was a teacher, composer, folk chanter, and leading proponent of the study of Hawaiian culture, establishing the first such department at Kamehameha Schools and coining the term "Hawaiiana." She was also crucial in reintroducing the standing hula for women.
Beamer was one of several Hawaiian residents who guest starred on Sesame Street during the Hawaii story arc, beginning in Episode 1091, playing Aunty Nona. Her sons, Keola Beamer and Kepona Beamer, also appeared with her.
External links
Ad blocker interference detected!
Wikia is a free-to-use site that makes money from advertising. We have a modified experience for viewers using ad blockers

Wikia is not accessible if you've made further modifications. Remove the custom ad blocker rule(s) and the page will load as expected.