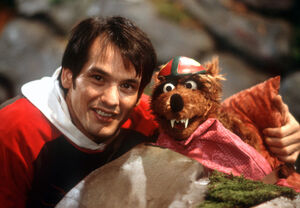 Willy Wolf came by Sesamstrasse in episode 2251, hoping that there where no mountains nearby. It turns out that he decent from a long line of famous mountain climbers, even his great grandmother climbed mountains and his family has a small house on the top of a mountain. The problem are that Willy don't like heights, Mehmet and Samson decides to help him overcome his fears.
Ad blocker interference detected!
Wikia is a free-to-use site that makes money from advertising. We have a modified experience for viewers using ad blockers

Wikia is not accessible if you've made further modifications. Remove the custom ad blocker rule(s) and the page will load as expected.