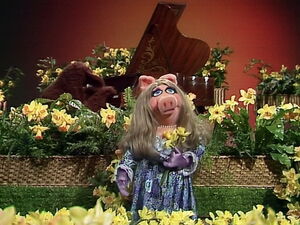 William Wordsworth (1770 –1850) was a poet who helped to launch the Romantic Age in English literature.
References
In The Muppet Show episode 302, Miss Piggy recites "The Daffodils" (properly titled, "I Wandered Lonely as a Cloud") with Rowlf at the piano. She doesn't make it far, as the pollen in the surrounding flowers makes her sneeze Rowlf right off the stage. In turn, the audience sneezes at her, and knocks her to the back of the stage.
Ad blocker interference detected!
Wikia is a free-to-use site that makes money from advertising. We have a modified experience for viewers using ad blockers

Wikia is not accessible if you've made further modifications. Remove the custom ad blocker rule(s) and the page will load as expected.