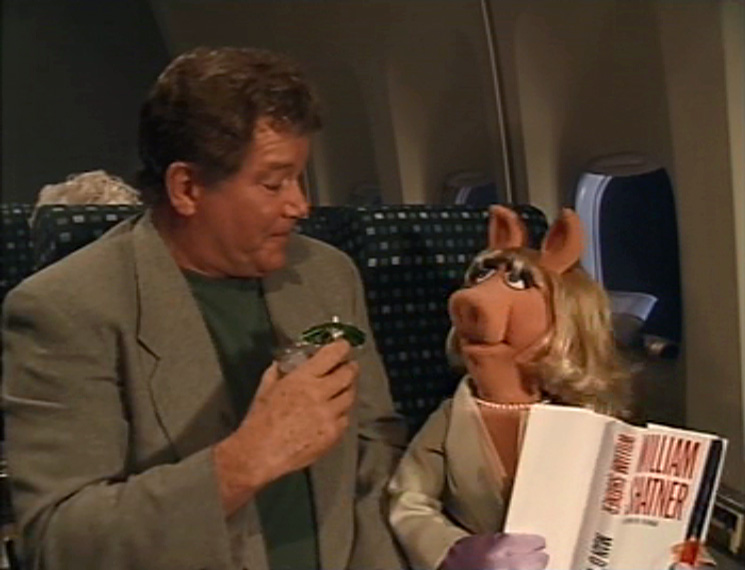 William Shatner (b. 1931) is a Canadian-born actor and author undoubtedly best known for his role as Captain James T. Kirk in the original Star Trek series.
He appeared on Muppets Tonight episode 109 in a cameo appearance with Miss Piggy on an airplane, re-enacting a scene from his best known of two appearances on the original Twilight Zone. The scene also referenced his 1996 book Man o' War, which Piggy is reading. Shatner asks if she wants him to autograph the book, making it out to Babe.
Shatner's other television efforts range from hosting Rescue 911, guest spots on Gunsmoke and Mission: Impossible, and starring roles on T. J. Hooker (in the title role) and Boston Legal (as Denny Crane). Film credits include various Star Trek movies, Judgment at Nuremberg (with Burt Lancaster), and Miss Congeniality (with Sandra Bullock, Michael Caine, and Candice Bergen).
Shatner's portrayal of Captain Kirk has often been parodied by the Muppets, but perhaps none so specifically to his acting style as Cap-ten Kirk in Sesame Street Episode 4504.
External links