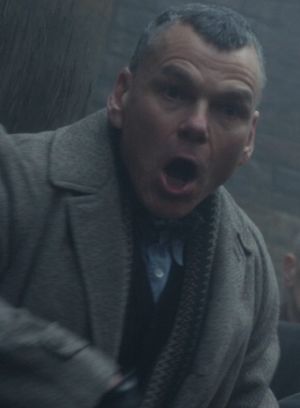 William Brand, credited early on as William Jongeneel, is an actor who appears as "Berliner #2" in Muppets Most Wanted (as the second to verbally point out the presence of the presumed Constantine).
Born in Sumtara to Dutch parents, Brand has acted primarily in the United Kingdom, often as Dutch or German characters. He had a running part on the BBC school serial Grange Hill (Mr. Van Der Groot in 1991) and appeared in episodes of Law & Order: UK, Keen Eddie, the 2016 War & Peace (as the Austrian war minister), and the 2017 Einstein biodrama Genius. Films include Woman in Gold (with Helen Mirren and Ryan Reynolds) and Private Peaceful (with Richard Griffiths).
External links
Ad blocker interference detected!
Wikia is a free-to-use site that makes money from advertising. We have a modified experience for viewers using ad blockers

Wikia is not accessible if you've made further modifications. Remove the custom ad blocker rule(s) and the page will load as expected.