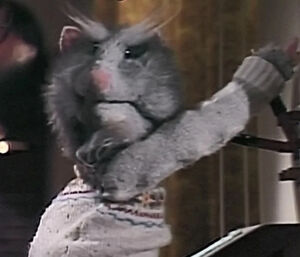 Will Possum is the stagehand at the town talent show in Emmet Otter's Jug Band Christmas. He is a kind old possum and enjoys fishing in the river near Gretchen Fox's Dock.
The puppet later surfaced on The Muppet Show as a Woodland Animal.
For Goodspeed Opera House's stage adaptation, the role of Will was originated by Jeff Hiller.
Notes
He is referred to as William Possum a few times in the script for the special.