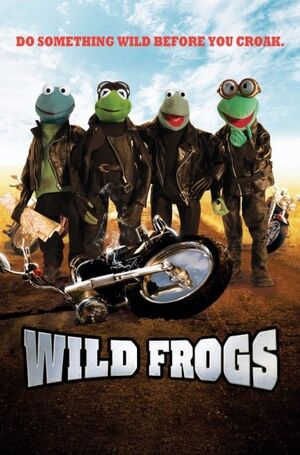 Wild Hogs is a 2007 comedy film starring Tim Allen, John Travolta, Martin Lawrence and William H. Macy. The film focuses on four middle-aged men who decide to take a road trip from Cincinnati to the Pacific in order to get away from their lives which are leading them nowhere.
The film was spoofed as "Wild Frogs" in poster seen in the queue area of Muppet*Vision 3D. In the poster, Kermit the Frog stands in for Travolta while three other Muppet frogs take the place of Allen, Lawrence and Macy. The poster carries the tag-line "Do something wild before you croak."
Connections
External links
Ad blocker interference detected!
Wikia is a free-to-use site that makes money from advertising. We have a modified experience for viewers using ad blockers

Wikia is not accessible if you've made further modifications. Remove the custom ad blocker rule(s) and the page will load as expected.