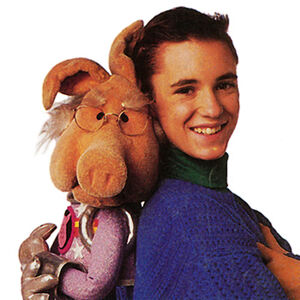 Wil Wheaton (b. 1972) is an actor who became famous for his role on the TV show Star Trek: The Next Generation.
In 1988, he appeared on the cover of the Spring 1988 issue of Muppet Magazine where was interviewed by Dr. Julius Strangepork.
Wheaton's other credits include playing a version of himself on The Big Bang Theory, voicing Aqualad on Teen Titans, guest roles on CSI, Family Guy, Eureka, and Family Ties, and appearing in in films Stand By Me and Toy Soldiers.
External links
Ad blocker interference detected!
Wikia is a free-to-use site that makes money from advertising. We have a modified experience for viewers using ad blockers

Wikia is not accessible if you've made further modifications. Remove the custom ad blocker rule(s) and the page will load as expected.