Who Censored Roger Rabbit?
Talk

1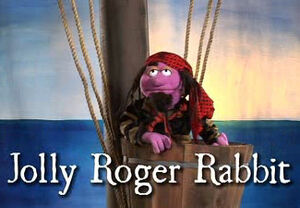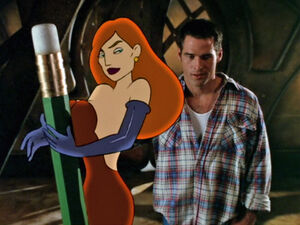 Who Censored Roger Rabbit? is a detective/humor novel written by author Gary Wolf in 1981, well known today for being adapted into Touchstone Pictures' successful live-action/animation film Who Framed Roger Rabbit.
Mentions
While the film differs drastically from the book plot wise, some of the characters remain the same. The book involves Roger and one of his bosses being murdered. At one point in the novel, Eddie Valiant finds a toy Kermit the Frog and holds onto it for the rest of the story. The toy Kermit ends up becoming a recurring element in the story.
References
Connections