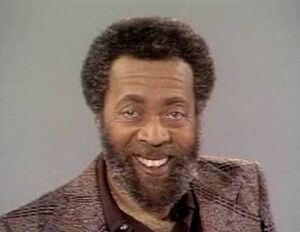 Whitman Mayo (1930 - 2001) was an actor best known for his role as Grady Wilson on the sitcom Sanford and Son, and the short-lived spin-off Grady. A friend (and briefly agent) of Roscoe Orman, Mayo appeared on Sesame Street in the mid-70's, reciting the alphabet, amongst other duties.
Among his many television appearances are ER, Diff'rent Strokes, and Full House.
External links
Ad blocker interference detected!
Wikia is a free-to-use site that makes money from advertising. We have a modified experience for viewers using ad blockers

Wikia is not accessible if you've made further modifications. Remove the custom ad blocker rule(s) and the page will load as expected.