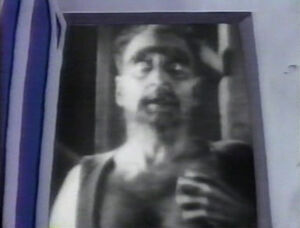 White Zombie is a 1932 horror movie starring Bela Lugosi as a vodoo practitioner who turns a young man's love interest into a zombie slave.
References
In the Muppet Babies episode "It's Only Pretendo", on the Case of the Chasing Racers, Baby Rowlf tells Baby Fozzie that the most part of detective work is asking a lot of questions. When they approach an apartment door to ask the occupant a question, the camera pans up using footage from White Zombie.
Ad blocker interference detected!
Wikia is a free-to-use site that makes money from advertising. We have a modified experience for viewers using ad blockers

Wikia is not accessible if you've made further modifications. Remove the custom ad blocker rule(s) and the page will load as expected.