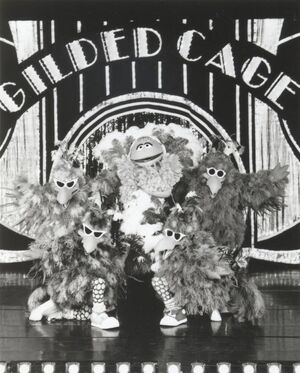 Where's the Birdie? is an updated version of the first Sesame Street Live show, A Sesame Street Mystery: The Case of the Missing Rara Avis. It was produced in 1992 by VEE Corporation, for the 1992-1993 tour season. The show also toured in Germany in 1993-1994, and repeated in the United States in 1994-1995.
While this remake carries many of the original characters and elements from the first show, most notably Jim Henson's vocals for Ernie, the show was slightly modernized with the inclusion of Elmo and Prairie Dawn.
Characters
Credits
Sources
External links
Ad blocker interference detected!
Wikia is a free-to-use site that makes money from advertising. We have a modified experience for viewers using ad blockers

Wikia is not accessible if you've made further modifications. Remove the custom ad blocker rule(s) and the page will load as expected.