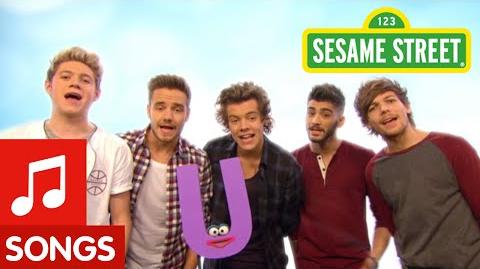 "What Makes "U" Useful" is a Sesame Street song performed in Season 45 by One Direction. It is a spoof of their hit "What Makes You Beautiful". They sing to a letter U (puppeteered by Peter Linz) about the different words it starts.
Elmo, Telly, Rosita, Grover, Bert, Horatio the Elephant, the Martians, a Grouch and some animals also appear.
Releases
Online
Ad blocker interference detected!
Wikia is a free-to-use site that makes money from advertising. We have a modified experience for viewers using ad blockers

Wikia is not accessible if you've made further modifications. Remove the custom ad blocker rule(s) and the page will load as expected.