Ad blocker interference detected!
Wikia is a free-to-use site that makes money from advertising. We have a modified experience for viewers using ad blockers

Wikia is not accessible if you've made further modifications. Remove the custom ad blocker rule(s) and the page will load as expected.
"What I Am" is a Sesame Street hip-hop song performed by Will.i.am about pride.
Appearing in the song are Elmo, Zoe, Cookie Monster, Abby Cadabby, Grover (and Super Grover), Big Bird, Rosita, Ernie, Bert, The Count and Oscar.
The song won a 2011 Daytime Emmy Award in the "Outstanding Original Song - Children's and Animation" category.
Rechov Sumsum recorded their own version of the song, with vocals done primarily by kids. (YouTube) The song was re-recorded for the Sesame Workshop Resilience Initiative, "Little Children, Big Challenges", in 2012. (YouTube) The entire cast performed the song at the 2012 Macy's Thanksgiving Day Parade.
Bill Sherman, co-writer of the song, reflected on the song an interview with ShowbizU:
"
I wrote this song for Sesame Street called "What I Am," this big tune for them...and it was sung by Will.i.am. And that was the first, like, major...pop icon person I had ever dealt with. And I was super in love with it. And it had, like, a bridge and this whole thing. And I sent it to him, and he totally reworked it, in the sense that he took out my bridge, which I loved, and...took the tune and made it something. And I heard late that he's, like, a super picky...crazy human being. And, eventually, he came to the studio and we were talking and he was like, 'I really like this song.'[1]
"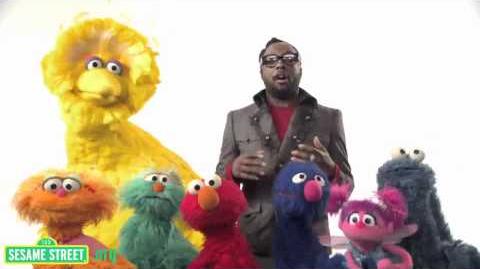 Releases
Video
Online
Live
Sources
↑ ShowbizU interview with Bill Sherman. October 6, 2013