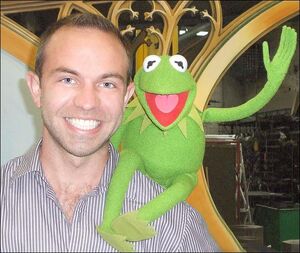 Wesley Whatley is the creative manager for Macy's Thanksgiving Day Parade. Along with Macy's creative director William Schermerhorn, Whatley wrote the song "I Believe" which was performed by Kermit the Frog in both the 2008 and 2009 parades. The song was reprised as the finale for the 2010 parade, along with his new song "Yes, Virginia." The song was nominated for a Daytime Emmy Award for Outstanding Original Song (Main Title and Promo category).
The song was also a part of Macy's Puppet Theatre production of Miracle on 34th Street.
External links
Ad blocker interference detected!
Wikia is a free-to-use site that makes money from advertising. We have a modified experience for viewers using ad blockers

Wikia is not accessible if you've made further modifications. Remove the custom ad blocker rule(s) and the page will load as expected.