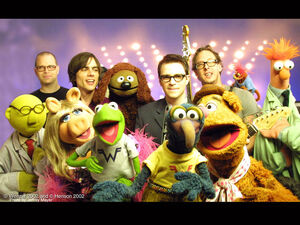 The band Weezer featured the Muppets in their music video for "Keep Fishin'" in 2002.
The band performed "You Might Think" for Pixar's Cars 2, and "The Rainbow Connection" on The Green Album.
Weezer's 2001 album Weezer became known as "The Green Album" by fans, and is widely considered to be the band's "rebirth", debuting at #4 in the US, and #2 in Canada.
External links