Written by
Jeff Moss
Date
1987
Publisher
Festival Attractions Inc.
"Wedding Day" is the opening number of a 1988 episode of Sesame Street sung by the cast as they plan for Maria and Luis' wedding.
Characters who appear in the song include Susan, Bob, Gordon, Count von Count, Gina, Uncle Wally, David, Elmo, Oscar the Grouch, Big Bird, Mr. Snuffleupagus, Mrs. Figueroa (Maria's mother), Tio Jose (Luis' uncle) and The Amazing Mumford.
Releases
Online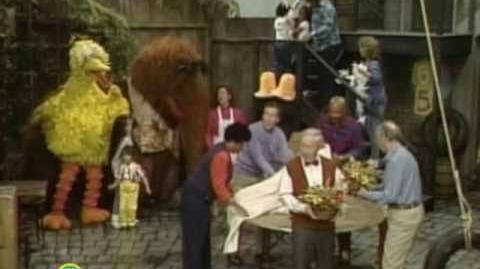 Ad blocker interference detected!
Wikia is a free-to-use site that makes money from advertising. We have a modified experience for viewers using ad blockers

Wikia is not accessible if you've made further modifications. Remove the custom ad blocker rule(s) and the page will load as expected.