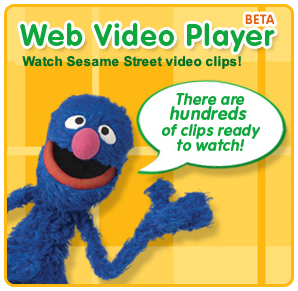 During the first week of December 2007, sesameworkshop.org launched a beta version of the Sesame Street Video Player. Using Adobe Flash, the Web site features hundreds of sketches from Sesame Street's first season to the present day. One week after the site was launched, a greeting from Grover was included introducing the player and promising more features to come.
The site had 3,000 videos as of the August 11, 2008 relaunch of Sesame Workshop's website, and was presumed to expand to 10,000 videos by the end of 2009.[1]
Hot links at the top of the page allowed for convenient access to a collection of videos sorted by popular characters. The video database is also searchable by keyword tags.
The video player has since been integrated into the new version of sesamestreet.org which was launched in August 2008.
See also
Sources
↑ "Sesame Street Launching New Web Site", The Orlando Sentinel, 4 August 2008
Ad blocker interference detected!
Wikia is a free-to-use site that makes money from advertising. We have a modified experience for viewers using ad blockers

Wikia is not accessible if you've made further modifications. Remove the custom ad blocker rule(s) and the page will load as expected.