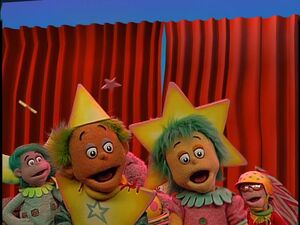 We Are the Planets is a play that is put on by the school. Heather & Herbie Tidbiddle are two of the kids that are in the play. They sing about them being the planets and how they all work together to keep the earth as it is. This song was featured in the episode The Simplifier of The Wubbulous World of Dr. Seuss.
Ad blocker interference detected!
Wikia is a free-to-use site that makes money from advertising. We have a modified experience for viewers using ad blockers

Wikia is not accessible if you've made further modifications. Remove the custom ad blocker rule(s) and the page will load as expected.