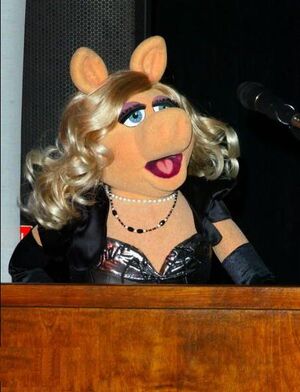 The We Are Family Foundation is an American nonprofit organization founded in 2002 by songwriter and musician Nile Rodgers in the wake of the September 11, 2001 attacks. Its mission is to "celebrate...the vision of a global family by creating and supporting programs that inspire and educate people about mutual respect, understanding, and appreciation of cultural diversity."
On September 22, 2001, Rodgers and Tom Silverman gathered 200 musicians and celebrities to record the 1979 song "We Are Family", with a music video of the song filmed by Spike Lee. A children's version followed in October, featuring characters from many popular children's shows, including Sesame Street and Bear in the Big Blue House.
On January 29, 2003, Miss Piggy accepted an award on behalf of Diana Ross at the We Are Family Benefit Concert and Awards at the China Club in New York City.
External links
Ad blocker interference detected!
Wikia is a free-to-use site that makes money from advertising. We have a modified experience for viewers using ad blockers

Wikia is not accessible if you've made further modifications. Remove the custom ad blocker rule(s) and the page will load as expected.