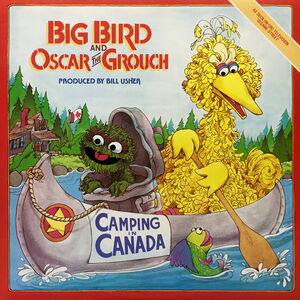 "We're Having a Wonderful Time" is a song sung by Big Bird, Oscar the Grouch, and the Kids as they write letters home from summer camp. At first, the kids can only think of bad things that have happened to them, like getting stung by a bee, and losing their coats, and getting a cold, and getting a skinned knee. But their counselor Louise wants them to write that they're having a wonderful time instead. Then she asks Oscar if he remembers his first day at camp. He replies that he got covered in mud from a flood that happened that day. But he thought it was wonderful. Then Big Bird recalls all the things he experienced in the outdoors, like the flowers, trees, water, and the summer breeze. So he's having a wonderful time, too, and everybody joins him on the final chorus.
Releases
Audio
Ad blocker interference detected!
Wikia is a free-to-use site that makes money from advertising. We have a modified experience for viewers using ad blockers

Wikia is not accessible if you've made further modifications. Remove the custom ad blocker rule(s) and the page will load as expected.