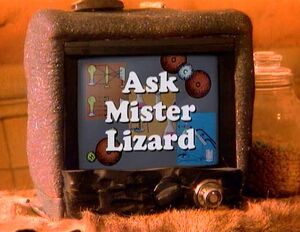 Watch Mr. Wizard was an American children's educational television series which first aired on NBC in 1951. Hosted by Don Herbert, as Mr. Wizard, the show focused on science, with neighborhood children (often a neighbor boy named Jimmy) visiting Mr. Wizard's laboratory to see his current experiment. The original series ran until 1965, with a revival in 1971 and another (Mr. Wizard's World) airing on Nickelodeon in 1983.
The 1972 documentary record album The Age of Television included a track focused on children's shows. While the Muppets and Sesame Street are discussed, the track itself is titled "Gosh, Mr. Wizard!" after a phrase often uttered by Herbert's child visitors
References
External links
Ad blocker interference detected!
Wikia is a free-to-use site that makes money from advertising. We have a modified experience for viewers using ad blockers

Wikia is not accessible if you've made further modifications. Remove the custom ad blocker rule(s) and the page will load as expected.