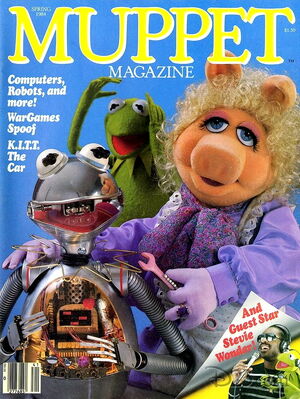 WarGames is a 1983 film starring Matthew Broderick as a teenager who accidentally hacks into a United States government supercomputer, playing a nuclear war simulation unaware it's not a game.
The movie was spoofed in Muppet Magazine issue 6 the following year, in a comic story titled "ChoreGames."
Connections
Ad blocker interference detected!
Wikia is a free-to-use site that makes money from advertising. We have a modified experience for viewers using ad blockers

Wikia is not accessible if you've made further modifications. Remove the custom ad blocker rule(s) and the page will load as expected.