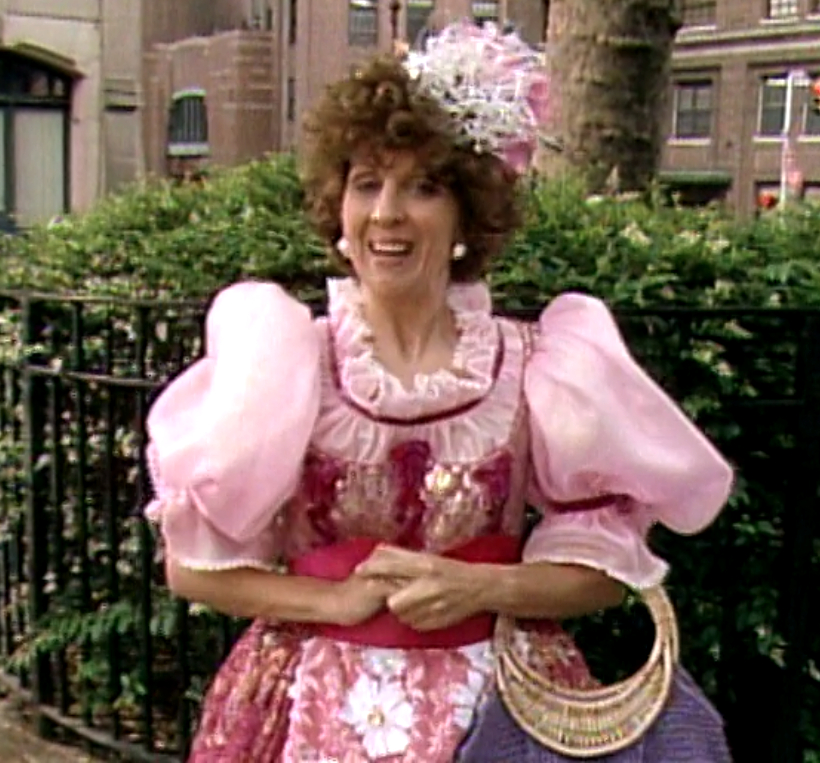 Wanda Falbo (Word Fairy) appeared in a series of inserts on Sesame Street. The storyline of one episode revolved around her, as she paid a visit to Sesame Street.
The fairy character was a carryover from SCTV, originally named Mrs. Falbo, the hostess of "Mrs. Falbo's Tiny Town". Her segment theme was written by Tony Geiss.
Segments
Wanda presents a word about her parents played by Sonia Manzano (Maria) and Bob McGrath (Bob) explaining there is a word you call them both when they're your parents. The words are "mom" and "dad."
Wanda, with the help of Barkley, presents a word which represents large, shaggy animals who like to chase sticks (or wands).
Wanda talks to Tinkerbell on a pay phone. She then demonstrates for the viewer how a phone works.
Wanda demonstrates words for food with the help of a grocer's display. (The grocer is played by Leonard Jackson.)