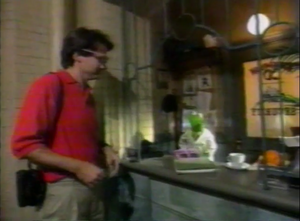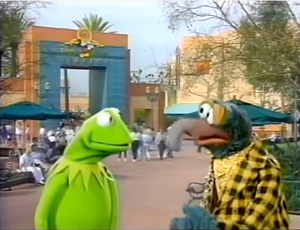 Walt Disney World Inside Out was a monthly television series that ran on the Disney Channel in the mid-90s, hosted by Scott Herriot and highlighting different attractions and features of Walt Disney World.
Appearances
Kermit the Frog made an appearance on the show in a segment of the August 1994 edition highlighting MuppetVision 3D, giving Scott a pair of 3D glasses and reminding him that videotaping was not allowed in the theater and talking about the attraction with him afterwards. Kermit appears again at the ending of the episode when Scott searches for a golf ball from a game at one of Disney's golf courses that ended up landing in the MuppetVision fountain.
See also
Ad blocker interference detected!
Wikia is a free-to-use site that makes money from advertising. We have a modified experience for viewers using ad blockers

Wikia is not accessible if you've made further modifications. Remove the custom ad blocker rule(s) and the page will load as expected.