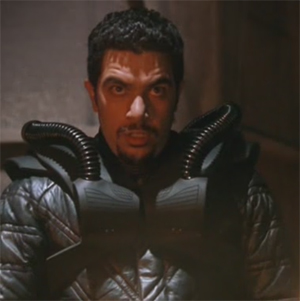 Wadih Dona played Tauvo Crais in the Farscape episode "That Old Black Magic".
His stage credits include Romeo and Juliet, Othello as Lodovico, Through the Wire and A Midsummer Night's Dream. His TV/movie credits include Grange, Stingers, All Saints and Wildside.
External links
Ad blocker interference detected!
Wikia is a free-to-use site that makes money from advertising. We have a modified experience for viewers using ad blockers

Wikia is not accessible if you've made further modifications. Remove the custom ad blocker rule(s) and the page will load as expected.