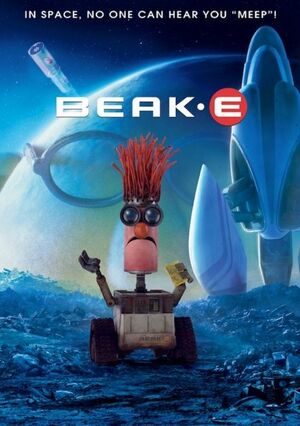 WALL•E is an Academy Award winning computer-animated film from Disney and Pixar, directed by Andrew Stanton.
References
Muppet Mentions
During pre-production, an early version of WALL•E, then called "Trash Planet" and pitched by Pete Docter, involved "some aliens that come down to the planet and speak a little bit like the two aliens on Sesame Street that go 'yip-yip-yip-yip'."[1]
Connections
Sources
↑ The Art of WALL•E Tim Hauser. Chronicle Books, 2008
External links
Ad blocker interference detected!
Wikia is a free-to-use site that makes money from advertising. We have a modified experience for viewers using ad blockers

Wikia is not accessible if you've made further modifications. Remove the custom ad blocker rule(s) and the page will load as expected.