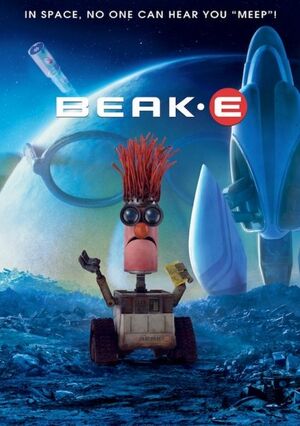 WALL•E is an Academy Award winning computer-animated film from Disney and Pixar, directed by Andrew Stanton.
References
The film is parodied with a movie poster spoof, BEAK•E, which is seen in the Muppet*Vision 3D queue at Walt Disney World.
Muppet Mentions
During preproduction, an early version of WALL•E, then called "Trash Planet" and pitched by Pete Docter, involved "some aliens that come down to the planet and speak a little bit like the two aliens on Sesame Street that go 'yip-yip-yip-yip'."[1]
Connections
Sources
↑ The Art of WALL•E Tim Hauser. Chronicle Books, 2008
External links