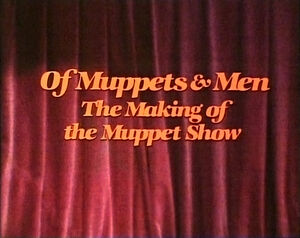 Von Muppets und Menschen is the German dub of Of Muppets and Men (though only the English title appears onscreen).
It aired twice on ZDF, once on December 26, 1982, and again on July 12, 1984. It was never released on video.
The special aired overdubbed on all the behind-the-scenes material, with the original voices still audible in the background. Most scenes from Die Muppet Show appear fully dubbed, as they did on the German version.
See also
Ad blocker interference detected!
Wikia is a free-to-use site that makes money from advertising. We have a modified experience for viewers using ad blockers

Wikia is not accessible if you've made further modifications. Remove the custom ad blocker rule(s) and the page will load as expected.