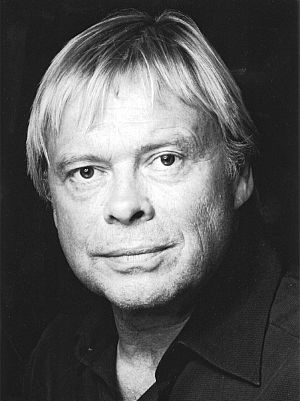 Volker Lechtenbrink (b. 1944) is a German voice actor and singer who dubbed Gordon on Sesamstrasse from 1973 until 1977, when the show began using its own street scenes.
Lechtenbrink was featured along, with Frank Glaubrecht, in the Oscar-nominated German film Die Brücke (The Bridge, 1959). He later appeared in episodes of the German crime series Der Kommisar, Derrick, Der Alte, and Tatort. He directed for television as well, including a 1976 version of Charley's Aunt. He had an active recording career from the 1970s until the later 1980s.
In dubbing (usually out of Hamburg), Lechtenbrink was a frequent German voice of Kris Kristofferson, as well as Dennis Quaid in Enemy Mine, Burt Reynolds in the Logan TV movies, and various guest actors on Columbo. For audio drama, he dubbed the title role in the Perry Rhodan science-fiction series.