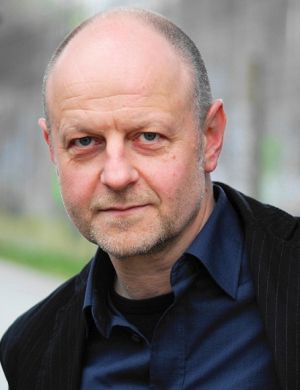 Volker Hanisch is a German voice actor who dubbed Furgus Fuzz on Das Furchester Hotel, the German dub of The Furchester Hotel.
Hanisch dubbed Edward Norton in The Illusionist, Jacob Ericksson in 2009's The Girl with the Dragon Tattoo and its sequels, Bill Paterson in Little Dorrit, and Timothy Hutton in Alphabet Killer.
A busy voice actor beyond dubbing, Hanisch has narrated NDR TV documentaries and read stories or acted in NDR radio plays. On television, he appeared in episodes of Großstadtrevier, Tatort, and Die Pfefferkörner.
External links
Ad blocker interference detected!
Wikia is a free-to-use site that makes money from advertising. We have a modified experience for viewers using ad blockers

Wikia is not accessible if you've made further modifications. Remove the custom ad blocker rule(s) and the page will load as expected.