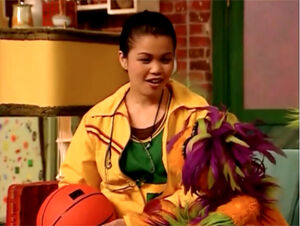 Vivian Baybubay McLaughlin is an actress and singer. Her most prominent role was one of the adult leads in the Disney Channel original series Out of the Box from 1998 to 2003.
In 2000, Vivian appeared in several episodes in Sesame English, most notably as Mrs. Huong, Tingo's school teacher, in the episode "Tingo's Crush" and an opera singer in a recurring series of segments.
Ad blocker interference detected!
Wikia is a free-to-use site that makes money from advertising. We have a modified experience for viewers using ad blockers

Wikia is not accessible if you've made further modifications. Remove the custom ad blocker rule(s) and the page will load as expected.