Ad blocker interference detected!
Wikia is a free-to-use site that makes money from advertising. We have a modified experience for viewers using ad blockers

Wikia is not accessible if you've made further modifications. Remove the custom ad blocker rule(s) and the page will load as expected.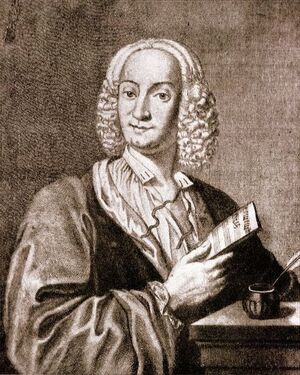 Antonio Vivaldi (1678-1741) was an Austrian-born, Italian composer, priest, and violinist best known for his composition of "The Four Seasons." Vivaldi is considered one of the greatest Baroque composers.
References
A Sesame Street film shows parts of a flower to the music of Vivaldi's Concerto for lute, 2 violins and continuo in D Major II - Largo (First: Episode 0008)