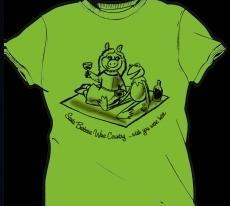 Virginia Madsen (b. 1961) is an Academy Award-nominated American actress, best known for her role in the feature film Sideways.
In 2005, she designed a Muppet Celebrity T-shirt feature Kermit and Piggy in a scene from her Oscar-winning film Sideways.
Madsen has done voice for many many animated series, including Wonder Woman and Spider-Man: The New Animated Series, and has made appearances in the television series Frasier, CSI:Miami, Star Trek: Voyager, and Dawson's Creek.
External links
Ad blocker interference detected!
Wikia is a free-to-use site that makes money from advertising. We have a modified experience for viewers using ad blockers

Wikia is not accessible if you've made further modifications. Remove the custom ad blocker rule(s) and the page will load as expected.