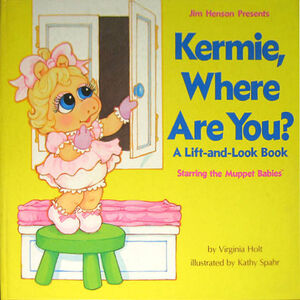 Virginia Holt is a children's book writer who authored two Muppet Babies books and one Sesame Street book (A My Name Is Alice) in the 1980s.
Holt wrote two Star Wars "Touch Me" books, Shiny as a Droid and Fuzzy as an Ewok (both 1986). She also wrote The Christmas Kitten and books featuring the Popples and the Scrabble People.
Books
Ad blocker interference detected!
Wikia is a free-to-use site that makes money from advertising. We have a modified experience for viewers using ad blockers

Wikia is not accessible if you've made further modifications. Remove the custom ad blocker rule(s) and the page will load as expected.