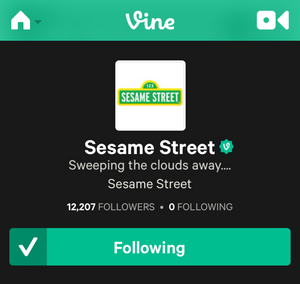 Vine was a short-form video sharing service where users could record, post and share six-second-long looping video clips. The service was founded in June 2012, and acquired by Twitter in October 2012, just before its official launch.
From 2013 to 2015, Sesame Street produced a variety of original 6-second videos for the service. Toyota hosted four Vines with the Muppets for a limited time in conjunction with their 2014 Toyota Highlander commercial. In 2015, ABC's The Muppets launched a Vine account to promote the series with 6-second episode clips and promos.
In October 2016, Twitter announced it would discontinue Vine, but keep existing Vines on the website for archival purposes.
Sesame Street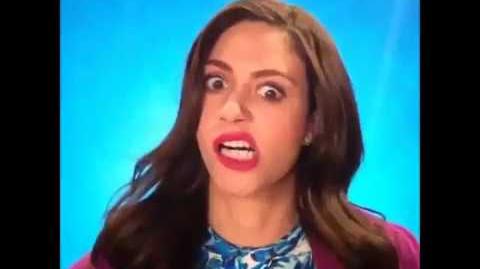 List of Vines:
Toyota
External links
Ad blocker interference detected!
Wikia is a free-to-use site that makes money from advertising. We have a modified experience for viewers using ad blockers

Wikia is not accessible if you've made further modifications. Remove the custom ad blocker rule(s) and the page will load as expected.