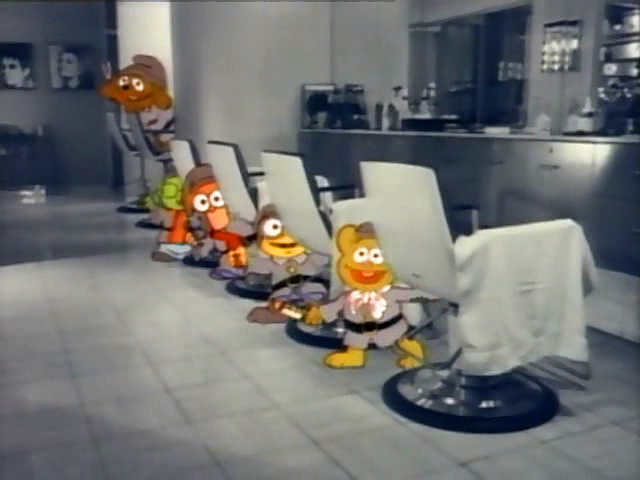 The Vidal Sassoon Salon of Beverly Hills, California is an upscale beauty parlor founded by noted hairdresser Vidal Sassoon. Sassoon subsequently sold the use of his name to Proctor & Gamble for a line of beauty products, and former salon workers extended Vidal Sassoon into a nationwide chain.
Photographic footage of the original salon was used in the Muppet Babies' episode " Snow White and the Seven Muppets," as the Seven Dwarves' Beauty Salon.
The salon was parodied in The Muppets comic strip as "Vidal Bassoon's House of Hair," a high-end pet stylist where Miss Piggy took Foo-Foo.
Sassoon himself was parodied on Sesame Street in a 1995 episode as Vidal Spittoon, a Grouch beautician who runs the "Vidal Spittoon Salon of Grouch Beauty".